Excellence in Urgent Care Services
EMS Today Urgent Care Clinic is staffed with a team of highly skilled and experienced medical professionals. Our physicians, nurses, and support staff are dedicated to delivering the best care possible, with compassion and expertise. From minor injuries to common illnesses, we are equipped to handle a wide range of medical conditions.
Patient-Centered Care:
We understand that visiting an urgent care clinic can be stressful, especially during times of medical urgency. Therefore, we prioritize patient-centered care, ensuring that you are treated with respect, empathy, and professionalism at all times. Our team is here to listen to your concerns, answer your questions, and provide you with the care you need in a comfortable and supportive environment.
Major Urgent Care Services:
We pride ourselves on offering a comprehensive range of urgent care services to address various medical concerns. Some of the major services we provide include:

From cuts and burns to sprains and fractures, we are equipped to handle a variety of injuries.

Whether it's a sore throat, fever, cold, flu, or any other common illness, our medical team can diagnose and treat your condition promptly.

Our state-of-the-art facilities enable us to perform X-rays and other diagnostic tests, providing you with accurate and timely results.

For certain medical conditions that require minor surgical intervention, we have the expertise to perform procedures safely and effectively.

Stay up-to-date with your vaccinations and immunizations through our clinic, protecting yourself and your loved ones from preventable diseases.
Your Health is Our Priority:
At EMS Today Urgent Care Clinic, your health and well-being are our top priorities. We are committed to going above and beyond to meet your urgent care needs promptly and efficiently. Whether you require immediate treatment or have any medical inquiries, our doors are open to serve you.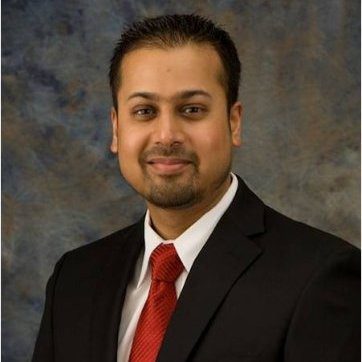 Dr. Faiz Mahmooduddin is a highly respected Internal Medicine Physician with a wealth of knowledge and expertise in the field of medicine.
With a dedication to providing comprehensive healthcare, Dr. Mahmooduddin strives to deliver personalized and compassionate care to each of his patients. His commitment to excellence, coupled with his strong communication skills, allows him to build meaningful and lasting relationships with those under his care.
Patients can trust Dr. Faiz Mahmooduddin to address their medical concerns with utmost professionalism and to guide them on their journey to improved health and well-being.
When it's urgent

it's EMS Today!
For any inquiries or to learn more about our services, please contact us at [Phone Number] or [Email Address]. We look forward to serving you and your family's urgent care needs.